Allergen Immunotherapy
Dr. Jason K Lee is an expert in immunotherapy for the treatment of allergic diseases and allergic asthma. In Dr. Jason K Lee's practice, only the latest evidence based guidelines in strict compliance with the AAAAI and CSACI practice parameters and manuals are used for the treatment of patients. All immunotherapy administered in Dr. Jason K Lee's practice is Health Canada Approved with Drug Identification Numbers with standardized reagents from companies with a solid track record of safety and efficacy.
All patients undergoing immunotherapy are informed fully of the risks, benefits, and alternatives of immunotherapy.
About Immunotherapy
Immunotherapy can take the form of subcutaneous immunotherapy (SCIT) that is provided either pre-seasonally or year round. There are advantages and disadvantages to either approach and the final advice will be determined at time of consultation based on your specific allergy profile.
A newer approach that is now Health Canada approved is sublingual grass tablet immunotherapy. This is potentially an option in both mono sensitized or poly sensitized patients (one or more allergies).
Pollen Chart
The Pollen Chart on the right illustrates the varies allergens present in each month of the year.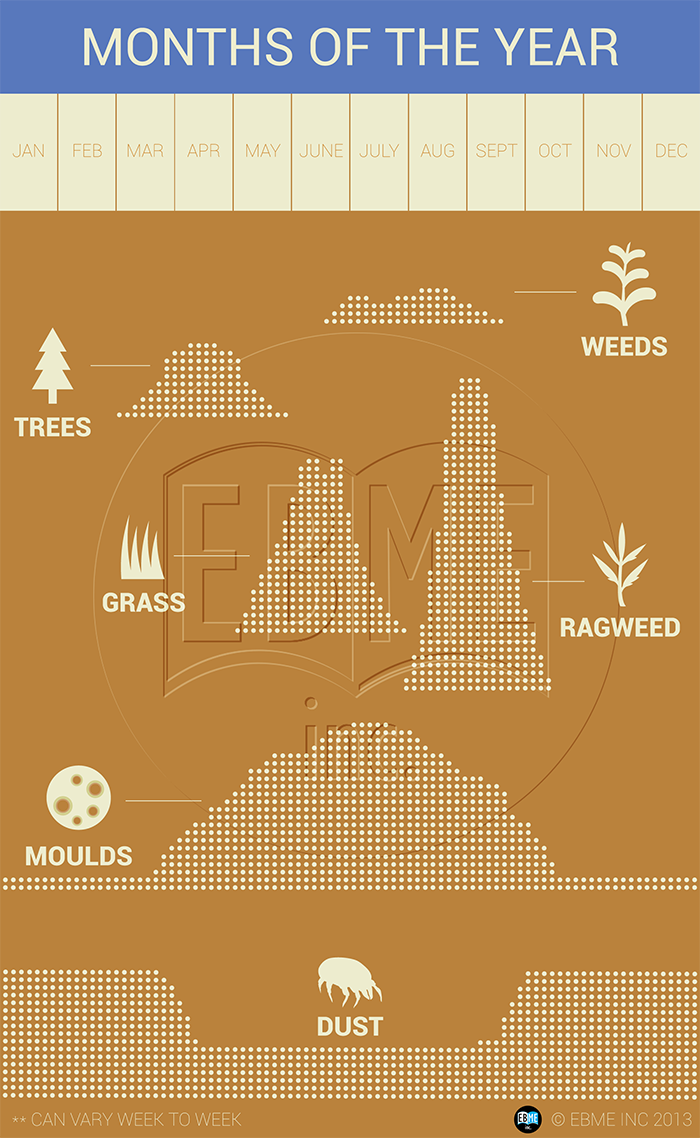 Toronto Allergists CBC Interview
Dr. Jason Lee of Toronto Allergists has appeared on CBC national to advice Canadians about spring allergy symptons and what they can do to protect themselves.